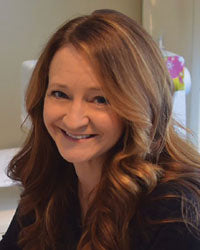 As a self-taught artist, illustrator and surface pattern designer, Deane Beesley finds her happiness in creating. You will catch her most days in her newly renovated home studio in Alberta, Canada where she's either painting, drawing or sewing.
Deane grew up surrounded by creative influences in her family. She also spent many years in the sewing and quilting industry which is where her love for fabric and creating collections came from. More recently, Deane expanded her efforts into licensing and now her work can be seen across a multitude of product categories.
Deane has a modernized vintage style with a hint of whimsy. As a highly prolific artist, her trend- right designs span across many different themes, from juvenile to seasonal. She puts a piece of her heart into every collection.
For more information about Deane, visit: www.deanebeesley.com