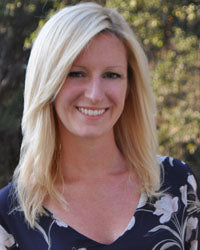 Emily Wood, Jetty Home's founder and designer, focuses her artwork on elements inspired by travel and the natural world – especially the coast and ocean. The peace and natural beauty that came with living by the ocean was always one of her biggest inspirations. Emily tries to evoke the feeling that the beach and ocean still gives her – a sense of relaxation, calmness, happiness, and simplicity – in all of her art.
From the time Emily was young, she would spend hours and hours drawing and creating her own world through her artwork. She followed her passion and attended Fashion Institute of Technology in New York, studying Fine Arts and, later, International Trade and Marketing.
Jetty Home began by simply scribbling ideas and designs in a sketchbook and later developed into a beautiful opportunity for her to share her visions with the world. And Emily couldn't be more excited about the work she gets to create.
She draws a huge amount of subject matter, composition, and color palette inspiration from different locations throughout the world. Emily loves to travel and, even more, loves to share her feelings about a place through painting and drawing. Her collections largely focus on a single location – sometimes a specific city or, other times, a region. The beginning to a new collection always starts with color palette selection. She likes to pull together colors that resonate with her and feel like they properly represent the overall sentiment of that locale from her perspective.
Emily's style has evolved by leaps and bounds over the years – developing into something even more meaningful for her. These days, her practice tends to go a few different directions. She always enjoys doing minimalistic drawings utilizing lots of lines and dots to create a simple, but beautifully complex, image. The second path she tends to gravitate towards is full of creamy, heavily layered acrylic and watercolor abstract paintings. Often, Emily likes to incorporate lots of mixed media in these pieces, including paint sticks, markers, and ink. The final route she's been exploring through her work is a combination of the first two – layered abstract paintings covered in lots of lines, dots, and marks. These are inspired by patterns found in the natural world or something that she is reminded of from her travels.
For more information about Jetty Home, visit: www.jettyhome.com