Sleepy Sloth
Blue Quilt by Stacey Day
Available October 2023.
pbtex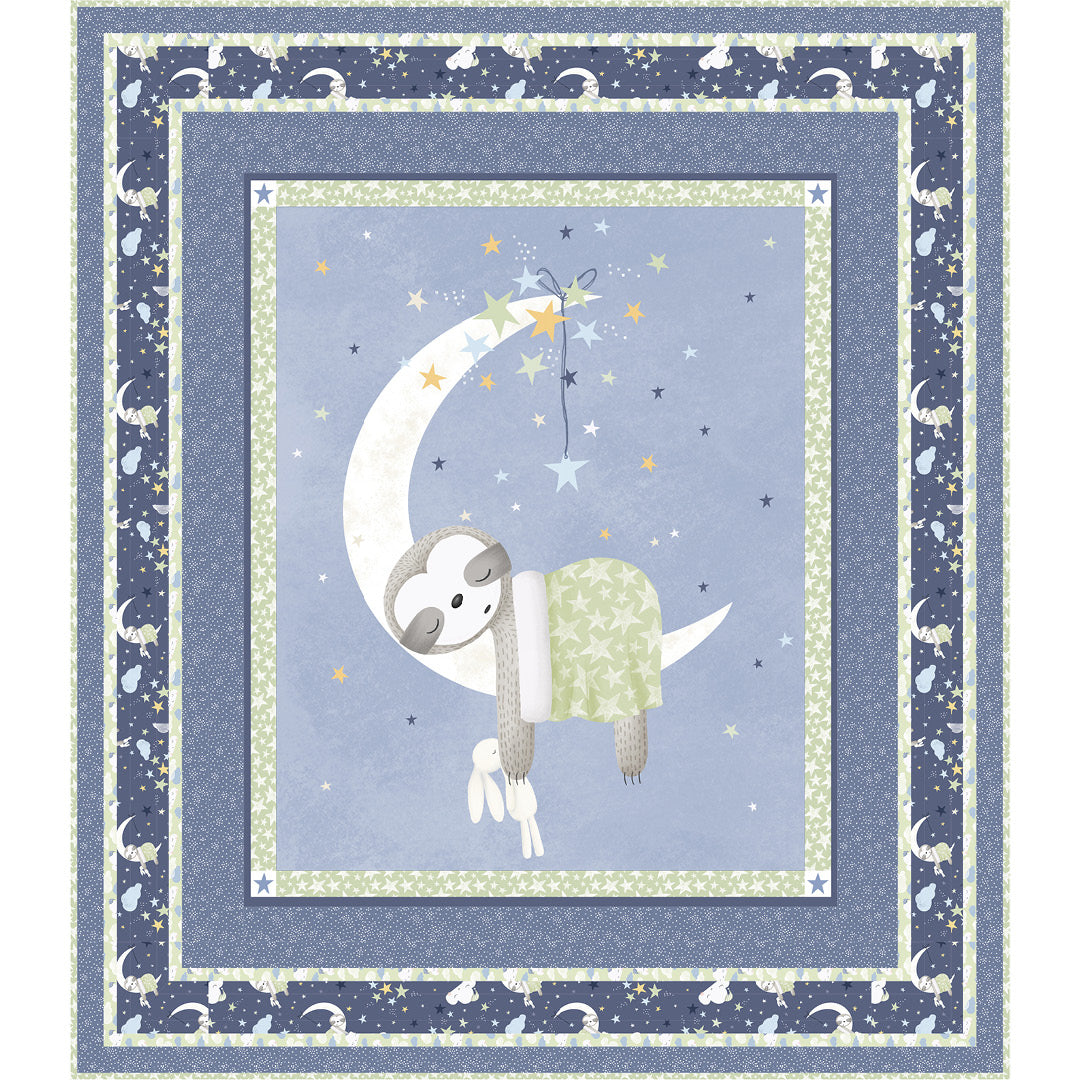 Got a toddler that loves to nap? The Sleepy Sloth by Stacey Day is perfect! The quilt measures 54" x 62". The pattern will be available to download when the fabric ships. A yardage sheet with a kit chart are available now.