Party Animals UPDATED
Quilts by Stacey Day & Cyndi Hershey
Available Now!
pbtex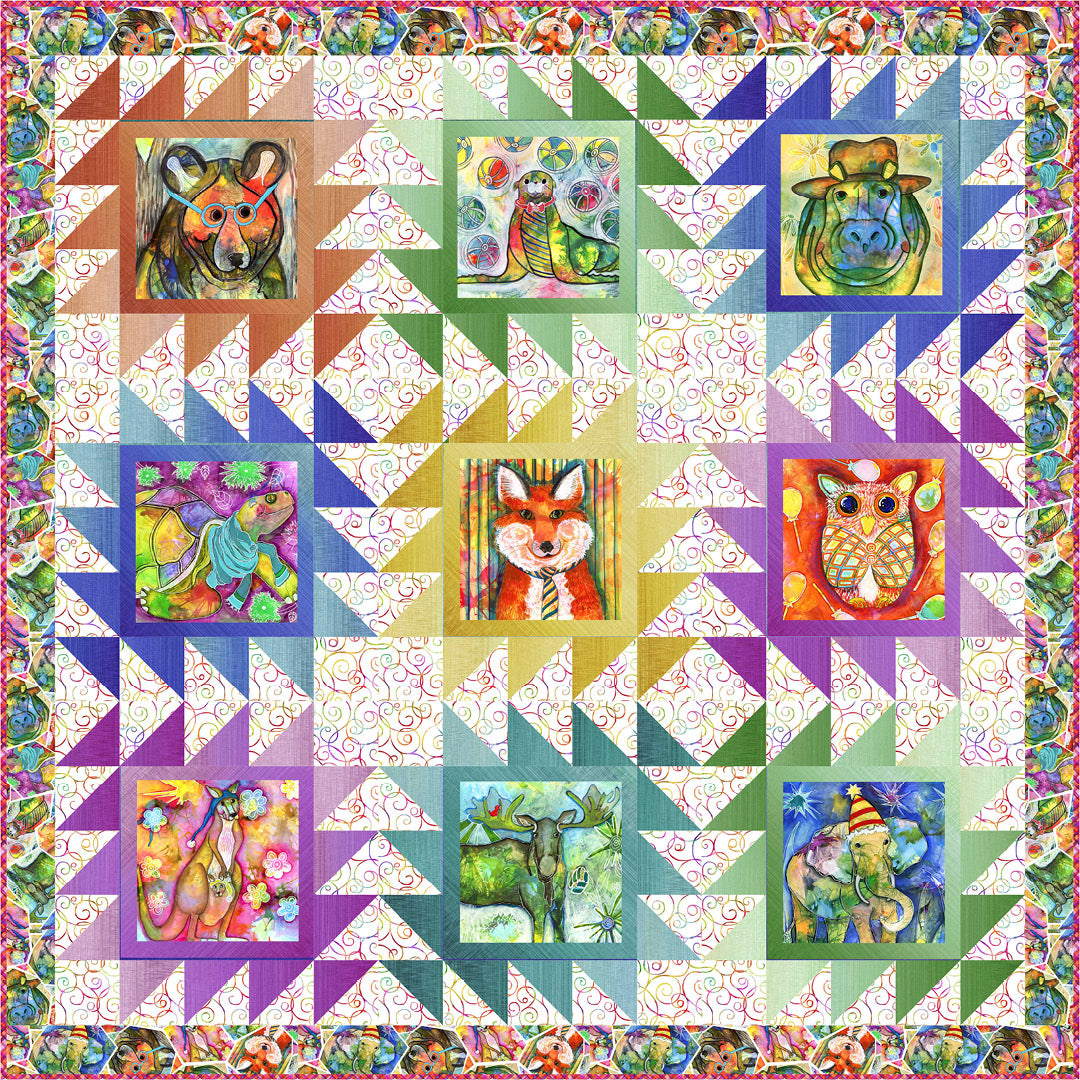 Stacey Day has designed a lively quilt for Party Animals. Her quilt measures 66" square. Cyndi Hershey has designed a quilt that makes good use of the ombre fabrics. It measures 53" square. The patterns are available now.
PATTERN UPDATED: Quilt #1 Fabric A Cutting Instructions should be nine 12 1/2" squares instead of twelve.