Love Birds
Quilt by Cyndi Hershey
Available November 2023.
pbtex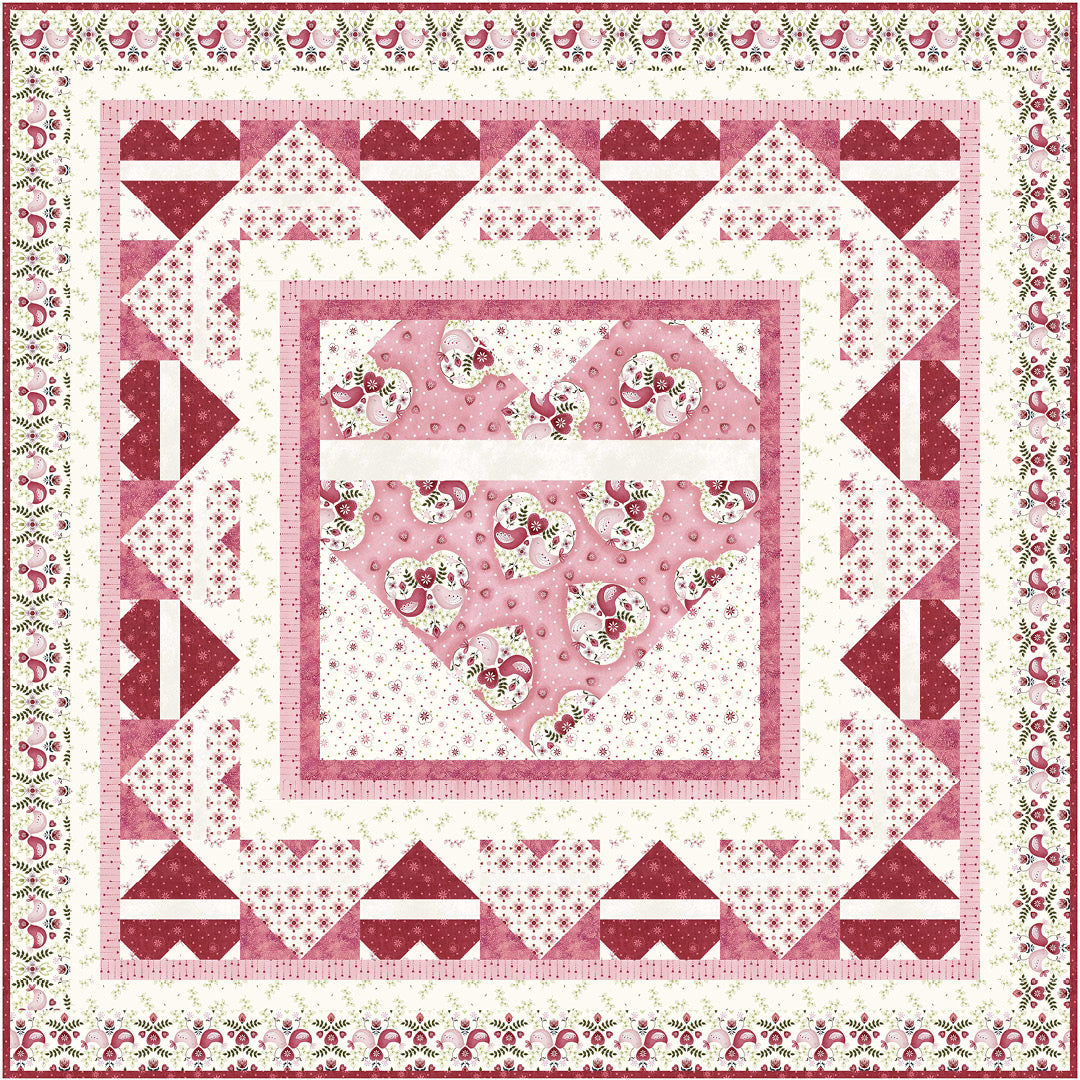 Cyndi Hershey created a lovely signature quilt for Love Birds! The quilt measures 53" x 53". Bride/Groom/Date information to be placed in the large heart; guests signatures in the small hearts. The pattern will be available to download when the fabric ships. A yardage sheet with a kit chart are available now.