Lake Escape UPDATED
Quilt & Pillow by Cyndi Hershey
Available Now!
pbtex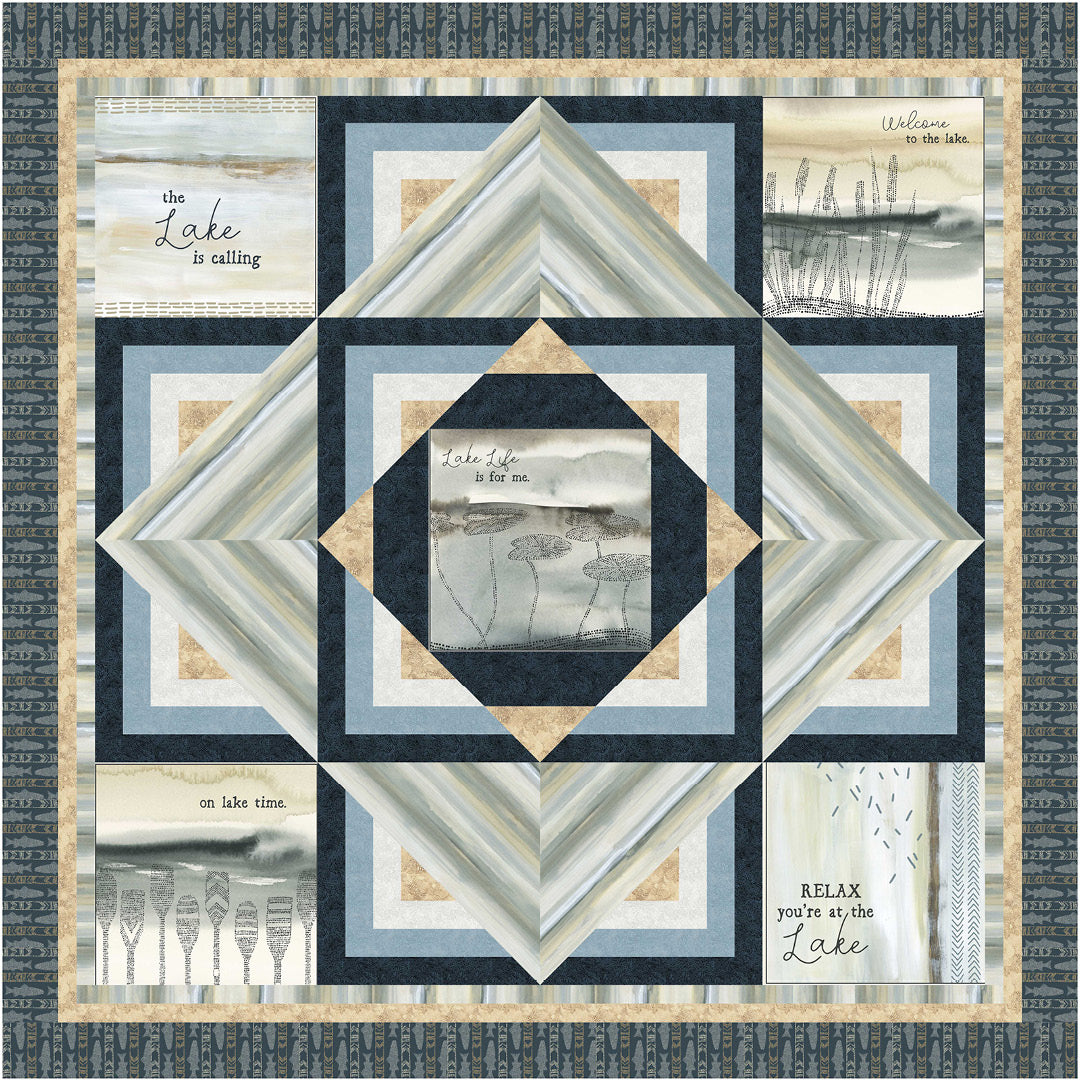 Cyndi Hershey has designed a quilt & pillow for Lake Escape that is perfect for an afternoon nap! The quilt measures 58" square and 24" square for the pillow. The pattern will be available to download when the fabric ships. The pattern is available now. NOTE: all trapezoids are cut with a 45 degree angle.
A correction to Cutting Instructions Fabric D was made. It changes the cutting order only.