Flower Jewels UPDATED
by Cyndi Hershey
Available Now!.
pbtex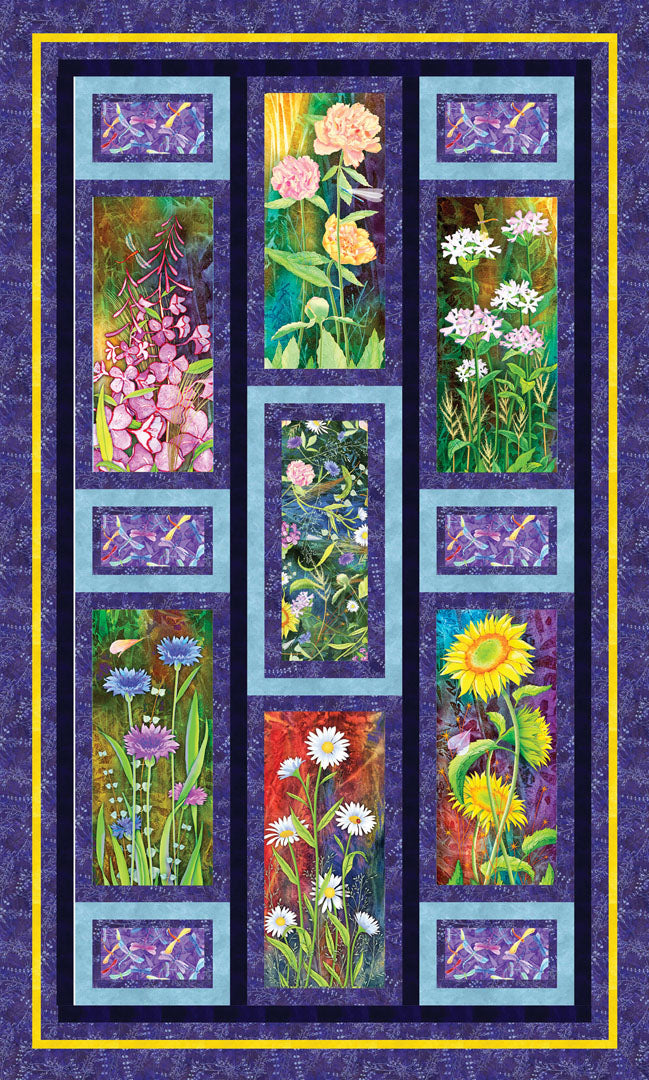 Cyndi Hershey designed a lap quilt that shows off the Flower Jewels panel. The quilt is 38" x 63". The pattern will be available when the fabric ships. The pattern is available now.
NOTE: Correction to Fabric B cutting instructions: should be 5 1/2" x 14 1/2" rectangle NOT 5 1/2" x 16 1/2" rectangle. The pattern has been corrected.