Tsuru
Bento Box Quilt by Cyndi Hershey
Available November 2023.
pbtex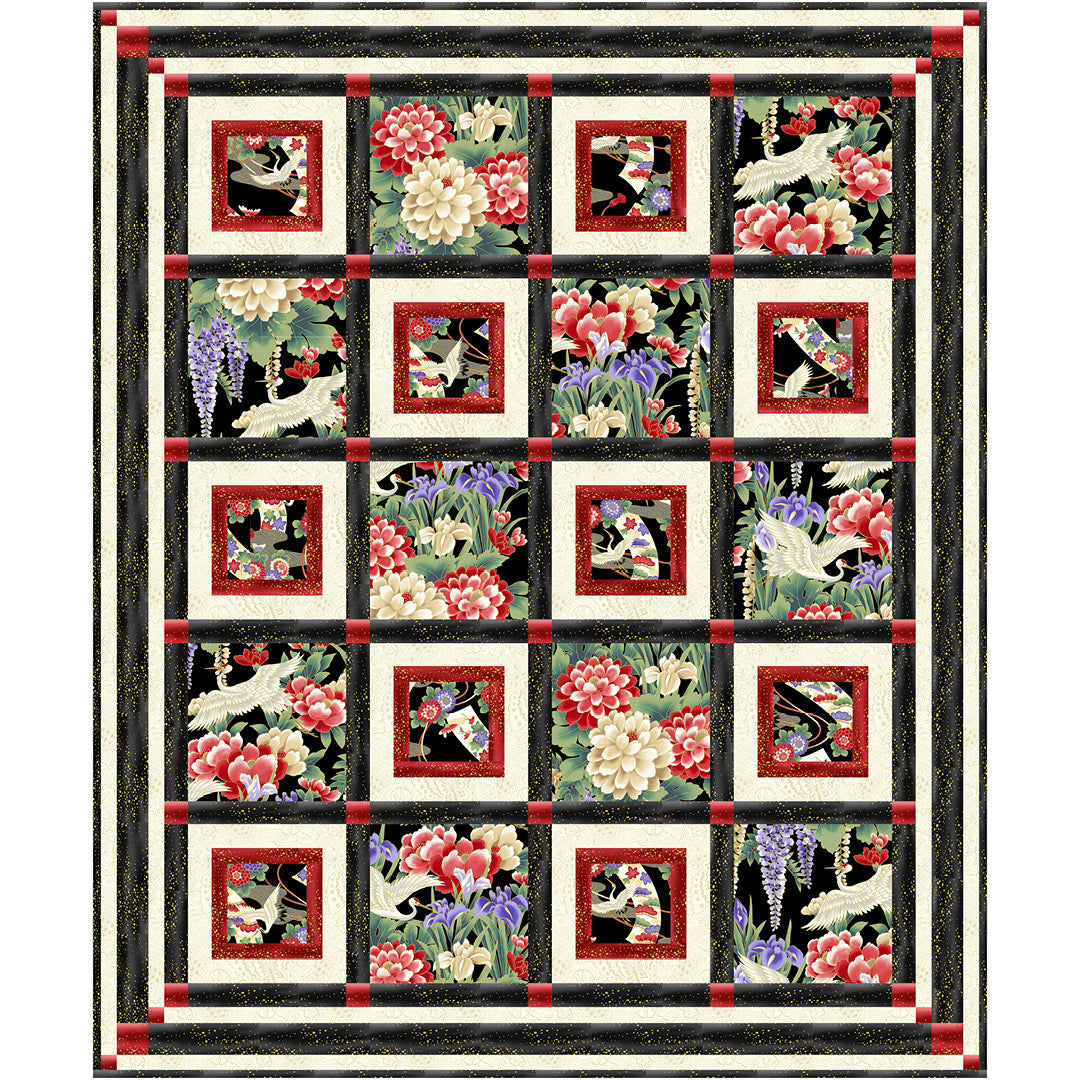 Want a non-panel quilt? Cyndi Hershey did a stunning Bento Box design for Tsuru. The quilt measures 56" x 68". The pattern will be available to download when the fabric ships. A yardage sheet with a kit chart are available now.