Pop The Cork!
Table Runner & Placemats by Denise Russell
Available October 2023.
pbtex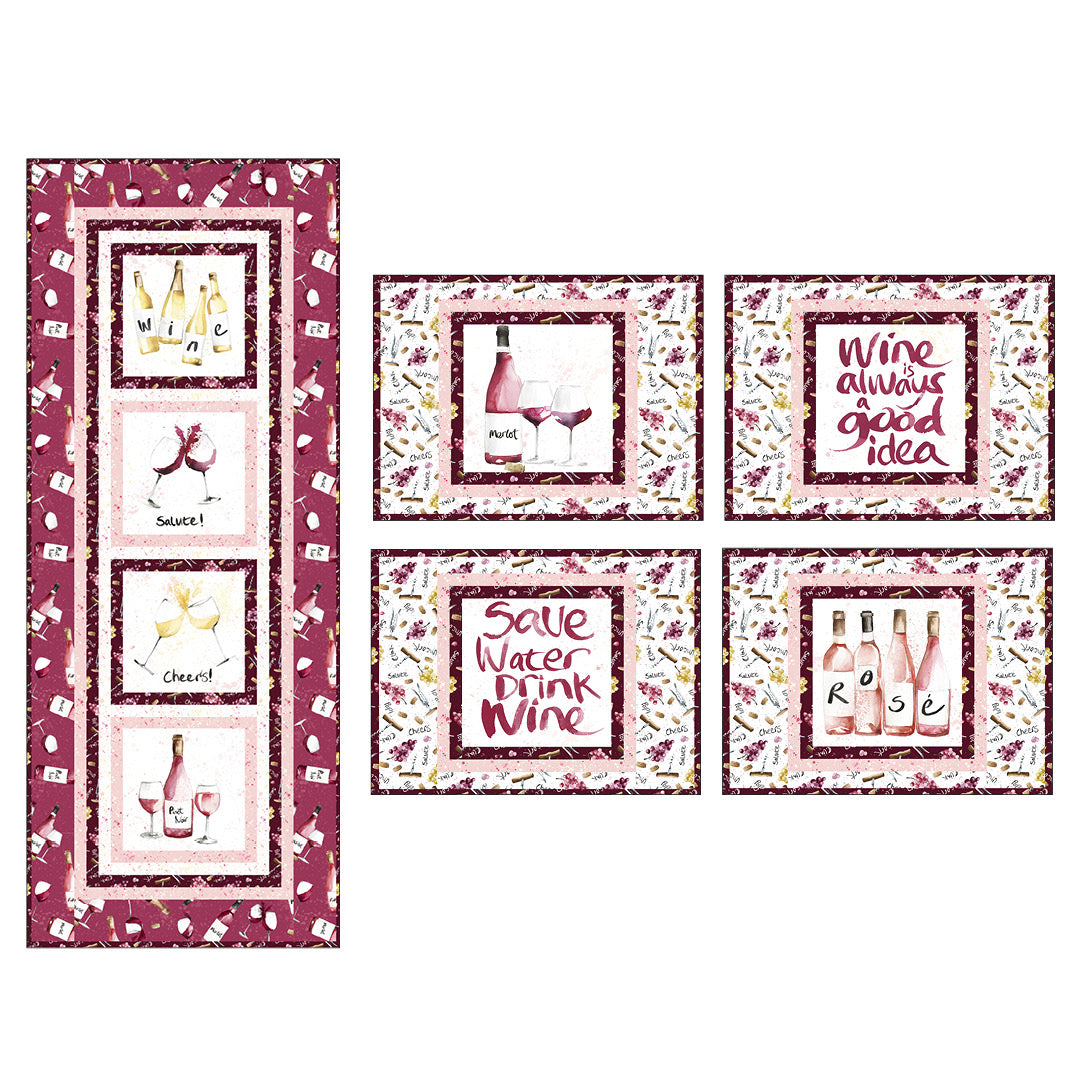 Denise Russell designed a table runner and four placemats using Pop The Cork! panel. The table runner measures 25" x 64" and the placemats measures 14" x 19". The pattern will be available to download when the fabric ships. A yardage sheet with a kit chart are available now.