America the Beautiful
Quilt #2 by The Whimsical Workshop
Available March 2024.
pbtex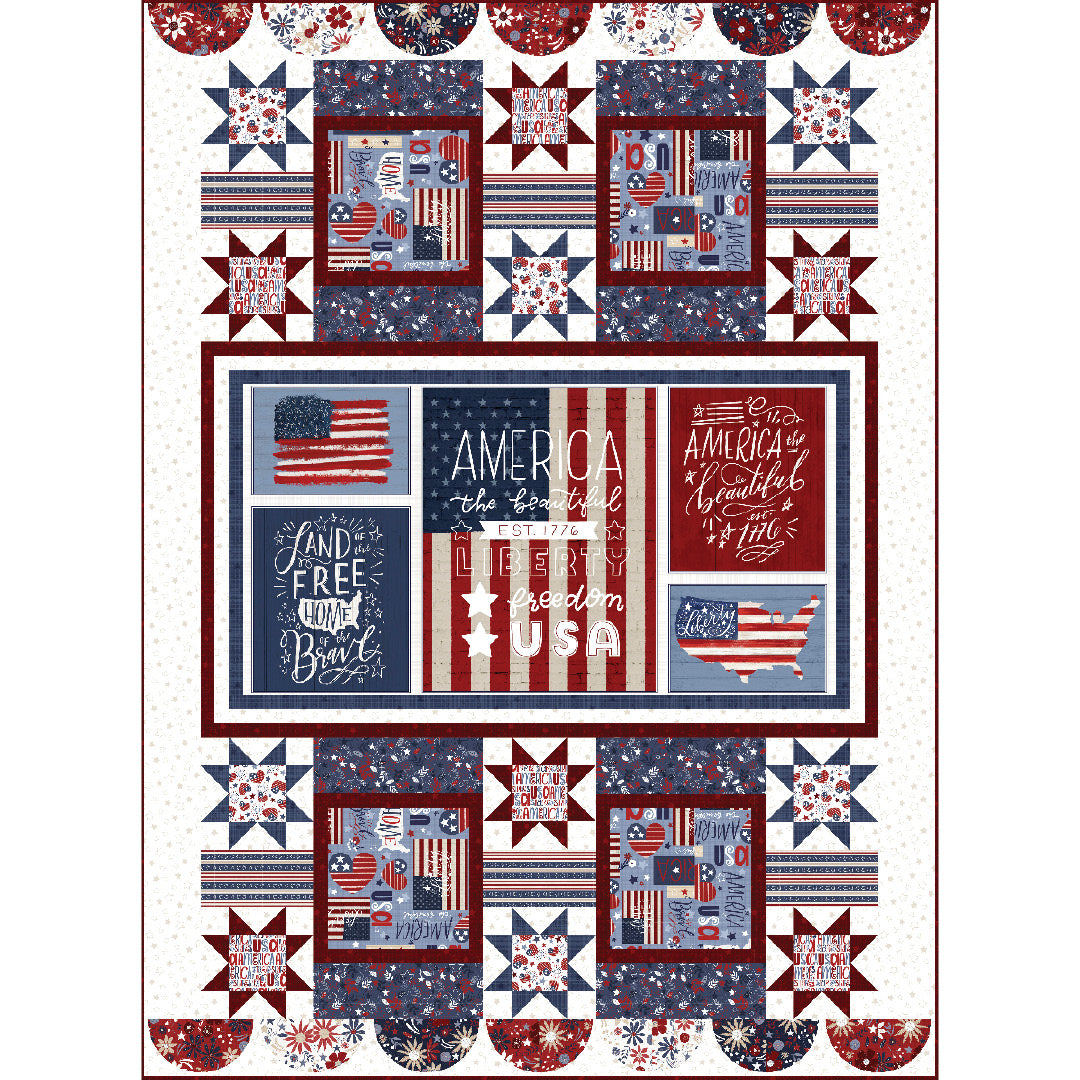 The Whimsical Workshop has designed another great quilt for America the Beautiful. Americana Sampler is also suitable for Quilts of Valor. The quilt measures 56" x 76". The pattern will be available to download when the fabric ships. A yardage sheet with a kit chart are available now.