Nature's Iris
Pattern for Purchase
by Pine Tree Country Quilts
Available Soon!
pbtex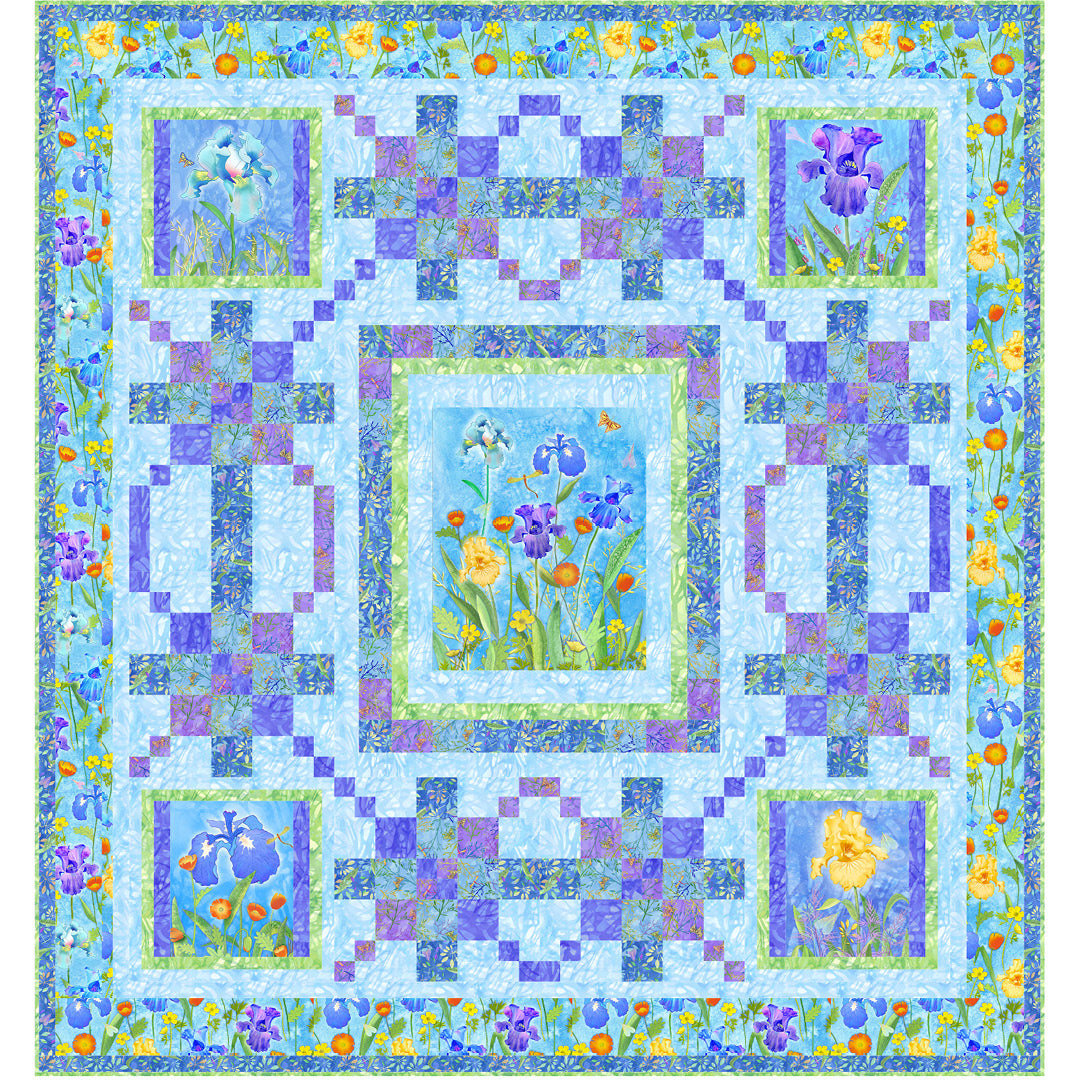 Sue Harvey and Sandy Boobar have designed a gorgeous quilt pattern for purchase. The quilt measures 61" x 63". Purchase information for retail and wholes are on the yardage sheet. A yardage sheet with a kit chart are available now.