Marble Studio
Pattern for Purchase by Brenda Plaster
Available October 2022.
pbtex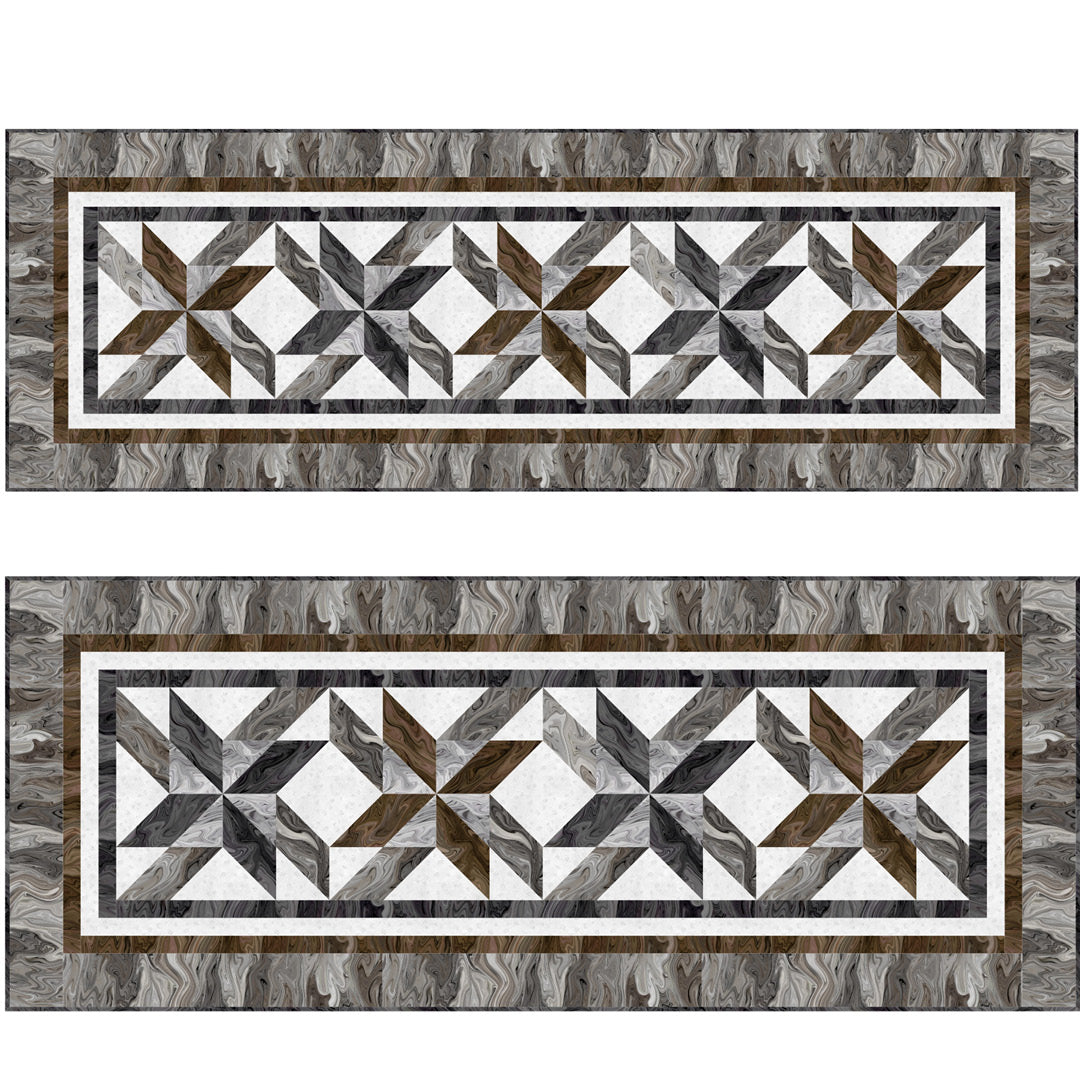 Brenda Plaster has her Spinning Stars quilt pattern for Marble Studio. The bed runner is 24 1/2" x 72 1/2", table runner 24 1/2" x 60 1/2" and the wall hanging 34 1/2" square. This pattern will be available to purchase when the fabric ships. A yardage sheet with a kit chart is available now.